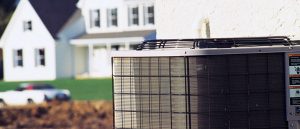 When it comes to HVAC equipment installation, Pro Temp of Illinois provides exceptional product quality and service through and through. When you choose Pro Temp of Illinois for the replacement of your heating and cooling system, you can expect a smooth process and fast project completion. Here's how we do it, and what to expect:
Step-by-Step HVAC Installation Services:
A complimentary in-home assessment and presentation from one of our experienced project consultants.
Once you have selected a suitable HVAC unit for your home with the help of our experts, expect a call the following day to schedule the installation.
You will know all the details.
Your assigned technician will call prior to their visit so you know exactly when to expect them.
We will provide a complete, written estimate before your installation begins.
The installation process is timely and efficient and typically lasts four to six hours.
Your technician will be punctual and professionally dressed.
Pro Temp of Illinois technicians are respectful of your property and privacy.
Our service includes removal of all demolition debris and cleaning the working area once the project is complete.
Professional OEM-trained technicians guarantee you get results in a timely and efficient manner.
All-in-One Solutions for sales, maintenance and service. With 20 years of experience, Pro Temp of Illinois is recognized for ensuring excellence in our products and services. Once installation is complete, we guarantee your satisfaction.
Call us TODAY to schedule an appointment at 844-PRO-TEMP